Ring-a-ding-ding; Four cockrings to accessorise this summer
With the festive season well underway, trees aren't the only thing that deserve decoration. We partnered with AdultToyMegaStore to review four cockrings to deck your balls with boughs of pleasure, fa la la la la la la laaaah. Check out our thoughts on these ornaments for your ballaments.
What is a cockring?
A cockring is a pleasure device usually worn around the penis to restrict blood-flow and produce a stronger erection.

Material: Aluminium
Size: 6cm inner diameter
Tightness: Depending on your own size, this will differ.
Comments: More of a cock bracelet than a cock ring. In classic Tom of Finland style, this knickknack for your dickdack will have you feeling like a pornstar from go to whoa.
For easiest application, make sure you insert your cock and balls whilst flaccid if you're wanting the full wrap-around effect. If you are aiming for the full emersion, start testicles first, one after the other, then push through your shaft and pull up to the base. For the girthier among us, you may just want to wear this as more of a choker than a bangle, but flaccid application is still recommended; as your grow more erect, you'll fill it out nicely.
This is the perfect cockring for the more heavy-duty users but would pair nicely with a leather and lace moment.
Tom states that this cockring is great for long wear, and they're not wrong! This is a really durable material that enhances your erection for any occasion requiring a sustained hardon. Be careful when you remove it and make sure you're soft again before de-shafting; the aluminium doesn't allow for much (if any) give. Like a steel-capped boot, this is the perfect cockring for the more heavy-duty users but would pair nicely with a leather and lace moment.
Overall rating: 4 cocks out of 5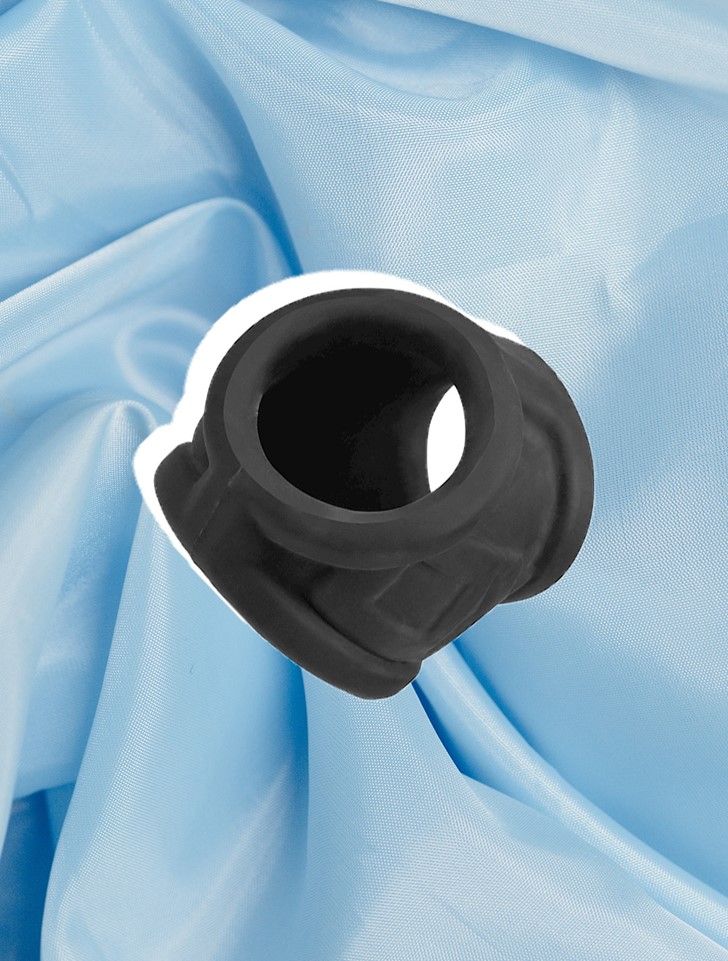 Material: Silicone (Thermoplastic rubber and silicone blend)
Size: Smallest opening 2.83cm diameter
Tightness: Firm grip, but silicone rubber allows for considerable stretch.
Comments: The first piece of advice we will give you about Mx Oxballs, is to follow their instructions and USE LUBE WHEN APPLYING. Without lube, the silicone and rubber catches your skin in every area and unless you're into that kind of pain play, it can be very uncomfortable.
If you're in the mood for a little extra jerk for your gerk, then get your junk into the oxsling
Now that we've got that out of the way, let's talk about ball constriction. If Tom of Finland was a cock bracelet, the Oxsling is like a testicle turtleneck. There's a magical feeling one can illicit when one's testicles are a few centimetres closer to earth. The restricting of blood flow definitely enhances the strength of the erection but also the fullness of the testicles, giving the illusion that you've got a generous offering in your sack ready and waiting to be generously gifted to whomever is lucky to receive. Hoe hoe hoe, merry cockmas!
Be sure to use a water-based lube with the silicone cockring, as silicone lube may have a tendency to warp or bind the silicone to itself. Continue reapplying the water-based lube throughout use to ensure comfort and ease.
If grip is your game and you're in the mood for a little extra jerk for your gerk, then get your junk into the oxsling.
Overall rating: 3.5 cocks out of 5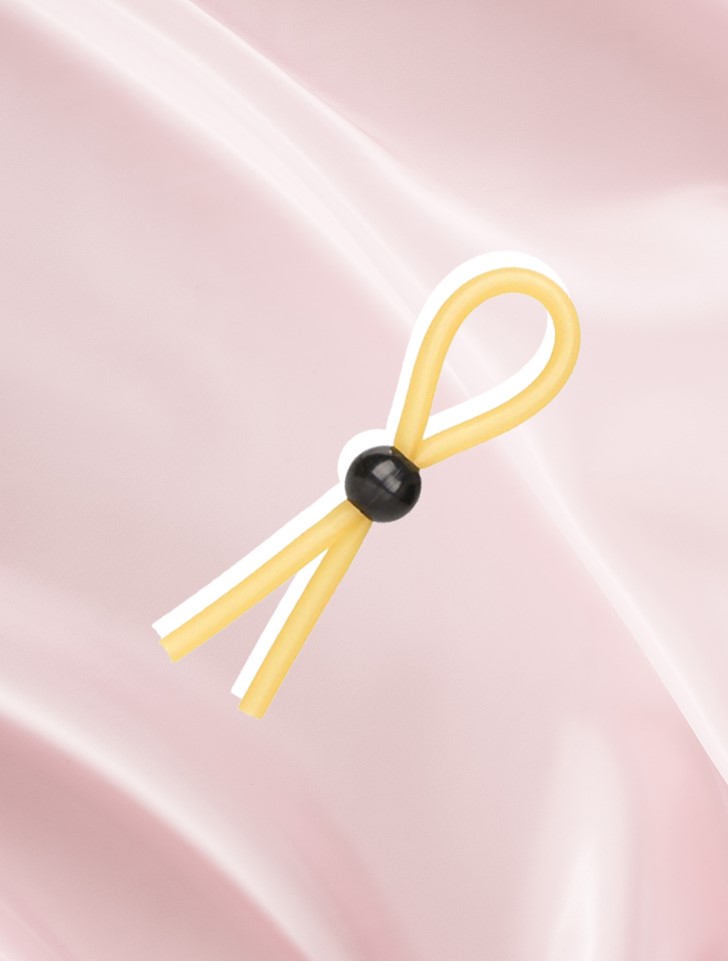 Dr Joel Kaplan Erection Enhancing Lasso
Material: Latex (lasso) ABS plastic (bead tightener)
Size: 12cm (total length of latex piping)
Tightness: Fully adjustable from very loose to very tight
Comments: Of all the cockrings we reviewed, Dr Joel's is probably the least aesthetically pleasing out of the four. However, do not let that deter you; there are added benefits to the lasso that may not be immediately apparent.
Yeehaw cowthey for a little extra stimulation.
Firstly, the lasso was the easiest to put on and take off. With its adjustable bead, you're able to get in and out quicker than a cowthem can say "giddyup".
Another fun little surprise occurs when you turn the lasso so the bead is under your shaft, and you have the two ends of the latex caressing your gooch. If you are wearing this during sex, the gentle (or not so gentle) thrusting will cause the ends of the latex to tickle your taint whether you're topping or bottoming, so yeehaw cowthey for a little extra stimulation.
Overall rating: 3 cocks out of 5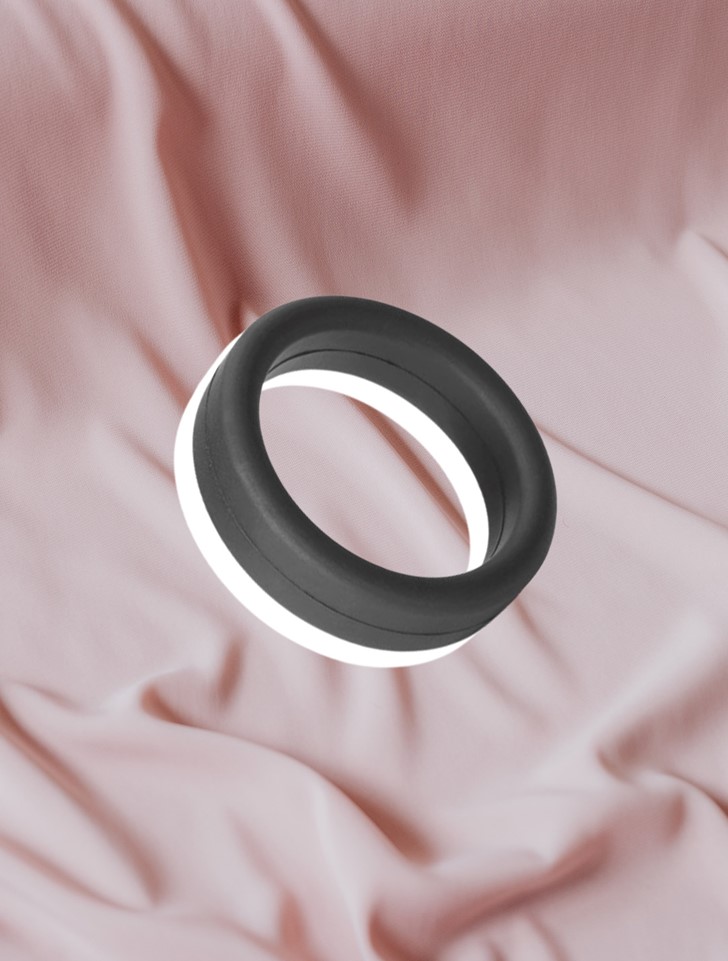 Tantus Super Soft C-Ring
Material: Tantus Ultra-Premium Silicone
Size: Unstretched – 3.8cm, Stretched – 12cm diamerer
Tightness: Perfect tightness no matter the size.
Comments: WOW. Simple. Elegant. Universally adored. The little black dress of cockrings. This delicately named C-Ring is everything you need and nothing more, nothing less.
The little black dress of cockrings.
Tantus advertise their ring with the ability to apply whilst erect. They are not wrong. You can take this off mid-sex and sling it back on with ease. It's super soft silicone gives supple texture as it grips around you. Versatile in nature, you could loop this around your entire cock and balls, or you could go for a grip over your testicles, or even just a squeeze around the base of your shaft – so much opportunity for pleasure.
So chic in its design, this is the most aesthetic of our options – stunning in both form and function.
Overall rating: 5 cocks out of 5
In summary
So there you have it, lovely cockring connoisseurs! Something for everyone's cock, with a range of pleasure enhancement; be sure to check out Adulttoymegastore for more amazing sex toys and pleasure devices!