Sex Toy Review: The Dildo to End all Dildos
Never fear, Tom of Finland's here!
With the Tom of Finland 5 Speed Silicone Vibrator, you can be your own top! Say bye bye to your dating life - you're not going to need anything else inside you once you're riding this incredible bussy rod.

Discreet Packaging
My ATMS delivery arrived in discreet, eco-friendly r3pack packaging - perfect for having it sent to office or home, no matter who's around! (NB: I ordered a few things, hence the large parcel)
https://r3pack.co.nz/
Discreet Packaging
My ATMS delivery arrived in discreet, eco-friendly r3pack packaging - perfect for having it sent to office or home, no matter who's around! (NB: I ordered a few things, hence the large parcel)
https://r3pack.co.nz/
Tom arrived in discreet r3pack packaging, courtesy of Adulttoymegastore. Housed in a beautiful box, you can see from the outside the power that this almighty fuckrod weilds. It's a BYO batteries (2x AA) situation, but this is well and truly made up for by the cute collector print inside, depicting a classic Tom of Finland orgy scene to get you in the mood.
After inserting the batteries, I power Tom up to have a taste of the sensations I'm about to indulge my prostate in. I give the button on the tip a few boops to feel the might of the vibrations! WOW! I'm holding Tom in my hand, but I can feel Tom in my lower back! I'm in for a wild ride - yeehaw!

Tom is sleek, sexy and modern; with a non-porous, ribbed silicone shaft to help you set some goals for how deep you wanna dive. An insertable length of 8 inches and 6.3-inch girth, Tom is sizeable - this is going to be a full event, requiring time, preparation and lubrication before penetration. I allow myself to experience the full intimacy of my preparation regime - my douching becomes a method of self-care, the art of mindfulness is imbued in every spritz. With each flush, I relinquish the guilt and negative feelings I have towards all of the unsatisfying sexual encounters I've ever had. The douching comes to a close and I feel physically and spiritually cleansed. I am going to have to ensure my hole is relaxed and ready to take this thing - this may seem daunting, but I'm going to let you know just how easy it can be to prepare to live your best power-bottom fantasy.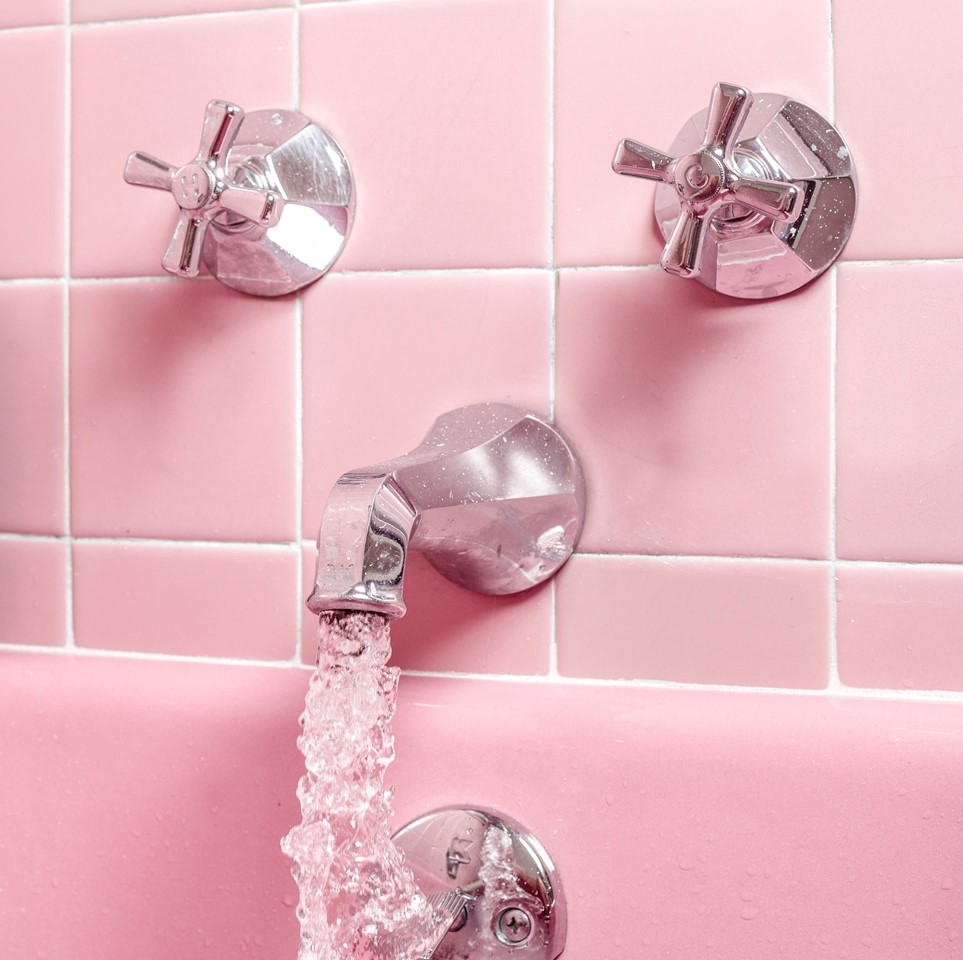 Take your time! Set aside a few hours of 'me-time' to really let yourself go! Put on your fave sex music or ambient noise to get you in the mood.
I recently learnt this great fingering tip to help relax the sphincter muscles. First you apply generous amounts of lube around the hole and on your index finger. Next, slowly insert your index finger into your hole. Move your finger in and out to get your hole used to the feeling. At this point, you will probably feel some knee-jerk (or should I say hole-jerk) tightness - think "push out" as you insert your finger and this should help train your hole into accepting the finger. Once your hole is starting to relax, begin to stretch your hole in a vertical motion from top to bottom. As you become comortable with this, change direction to a side-to-side motion - this ensures that you are stretching out all angles. Once I feel my hole relaxing, I add in another finger or two to prepare for entry.


It's Tom's time to shine. I begin with a little tease - Tom's head on my perineum (affectionately known as 'gooch'). Booping the button, I start experimenting with vibrations. I immediately realise that going full bore vibration level 5 is not the way to go, the pummeling on my perineum is NOT the tea - this is a marathon not a sprint! I dial things back to vibration level 1 - slow bursts on my perineum have me INSTANTLY insatiable for what Tom is going to do to me! I enjoy this mode for a little while, slowly circling round my perineum, tantalising and teasing my taint.
Remember - slow and steady wins the orgasm! We don't want any anal fissures - so we gotta start slow, just like Tina Turner when she's rollin' on the river. After the taint-tickling perineal massage, I begin working Tom's tip into my hole. Patience is a virtue, and it takes some deep breathing and the ol' "push out" trick to get the tip inside. Once it's in, a few more deep breaths for good measure to allow my rectal passage to get used to the feeling of Tom inside me.
A word of caution: This toy is thiiccc! If you're tight, I repeat, TAKE YOUR TIME!
We don't want any anal fissures - so we gotta start slow, just like Tina Turner when she's rollin' on the river
Tom comes with 5 different vibrations styles and speeds. Some range from short, delicate burst, to grand crescendos of vibrations which ripple from your bussy, to your prostate and beyond! I switch to vibrazione molto crescendo (for all my classical musos out there!) and as each wave of vibration intensifies, I push Tom in deeper. As I do this, with each push, I breathe out deeply, followed by a slow, controlled inhalation.
Moments later, I am surprised that I now have almost the entirety of the Tom of Finland 5 Speed Silicone Vibrator inside of me! Let's celebrate with a VIBE CHECK. This time, it's short bursts, followed by a long, intense burst *vv vv vv VVVVVVVVV*. This is fun! I change positions now and lower myself down onto Tom. It goes in much easier now that my hole is used to the size! Hi Ho Silver, Away! I'm riding now to the beat of the vibrations and the gentle moaning, coming from the porn soundtrack I put on at the start of my sesh.
Vibe Check
Overall, I really enjoyed the vibration patterns on this Tom of Finland treasure. My favourite DEFINITELY has to be the vibrazione molto crescendo vibration setting (where the vibrations start soft and slow and then gradually get faster and more intense) - it's perfect for edging, allows you get used to the vibrating sensation and then blasts you with pleasure pulses.
The vibe setting I enjoyed the least was level 5 - it was a bit too intense for me, I like an ebbing and flowing and push me close to the edge and then pull me back. For those out there who just love a constant hammering, take the challenge of level 5.


I'm living my best orgy fantasy and the best part - I'm in control of every aspect, the speed, frequency, the intensity, when to pull out. My prostate is as hard as a rock, tantalised by each burst of vibration that Tom is emitting! This really is the perfect toy to use for simultaneous anal and penile stimulation. It's also super lightweight, so it's no burden on your wrists.
Honestly, I'm shook that I'm taking the entirety of this bad boy! Not only is Tom serving me shoot for the stars vibration realness, but I'm getting a real ego boost in my ability to house this gorgeous dildo in my back passage. Is this the advanced anal trainer of the future? I'm fucking myself in all directions now, Doggy, reverse cowgirl, missionary, cowgirl, I even try pile-driving myself!


Check out the cute collector's card that comes with the dildo!
Check out the cute collector's card that comes with the dildo!
Without realising, an hour and 45 minutes have flown by in this tantalising tango with Tom. I am edged up for the gods and it's time to unleash the full might of Tom of Finland on this bussy. A couple of boops on Tom's button, and I've got a constant, intense vibration ploughing into my prostate. I shoot for the sky in what feels like fireworks on New Years Eve! This feels like the pinnacle of self-pleasure. I've leveled up. I've ascended. As Chaka Khan once said, "I'm every woman [and it's most definitely] all in me". If you can't fuck yourself, how the hell are you gonna fuck somebody else? Can I get a Gaymen?!


The clean up was super easy! Because I used water-based lube, it came right off with some sex toy cleaner and some warm water - the hypoallergenic silicone is easily sterilised. I pop Tom back on my nightstand ready for round two!
Why get a Swedish massage, when you can get a prostate massage from Tom of Finland instead?
Hot tip: if you are sharing this dildo with another person, make sure you use a different condom for each person who uses it, to reduce your risk of acquiring and transmitting STIs!
Summary
Pros
Sleek design: looks great on your nightstand and inside your butt
Hypoallergenic silicone: easy for cleaning
Ribbed shaft: helps you set insertion goals and enhances pleasure
5 different vibration speeds: changes the sensation, enhances pleasure, assists with insertion
Cons
Doesn't come with batteries
Not suitable for a quickie 
Doesn't appear to have a flared base - be careful to not let your butthole suck it up!