Roughly (or gently, if you prefer) 4 out of 5 Kiwi gay men have had anal sex.
But what is it exactly, how can I find out if it's for me - and how do I prepare?
So what's anal sex?
Anal sex is often just thought of as fucking. But the anus can also be stimulated in other ways, like touching, licking, and fingering.
None of these is automatically foreplay for fucking – they can be arousing on their own. If you enjoy being finger-fucked, for instance, that doesn't mean you have to fuck or use sex toys afterwards. We all have limits and there's no automatic progression from one sexual act to another.
You are in control of what happens next. Safely explore your own limits – solo or with someone you trust.
Douching
Douching is the process of cleaning out your rectum with water. Some men prefer to douche before anal sex, but with a healthy high-fibre diet you'll generally be sufficiently 'cleaned out', so it's not necessary for enjoyable fucking. Don't forget that all the human sex organs are also rubbish outlets, so there's no need to get extra squeamish about the ass. For some men, shit's just something that 'comes with the territory'.
It's best to only use warm water, as soap can damage the sensitive lining of the rectum. You can buy a douche kit from most sex shops and they're available in anal and vaginal versions, but either will work fine. Shower hose attachments are also available. Be careful with these though – there's a risk of sudden changes in water pressure and temperature with shower attachments. And because your rectum doesn't sense heat, it's easy to burn yourself. Bulb-type douches are safer than shower hose attachments because you can control the flow of water.
You can also try out the low-budget, DIY approach by using a drink bottle with a sipper top.
A how-to guide to douching
Gently place the tip of the nozzle against your anus and carefully slip it in – water-based lube will help! Try not to clench and try breathing out as you insert it. Douches vary in length and you don't need to put it all the way in, but far enough so that the water doesn't run out.
Squeeze the bulb/bottle or turn the tap to let the water flow, for up to about 10 seconds (maybe less for your first time). The sensation of the water filling up will probably feel unusual at first.
Hold the water in for a few moments. Take a few breaths.
Expel the water into the toilet. This might feel a bit weird as well, but you'll get used to it.
Repeat until the water you expel runs clear (2-3 times should be enough).
Then shower and you're ready to play! Some men like to wait a while between douching and sex. This way you can be sure all the water's drained out and the lining of your rectum has time to readjust.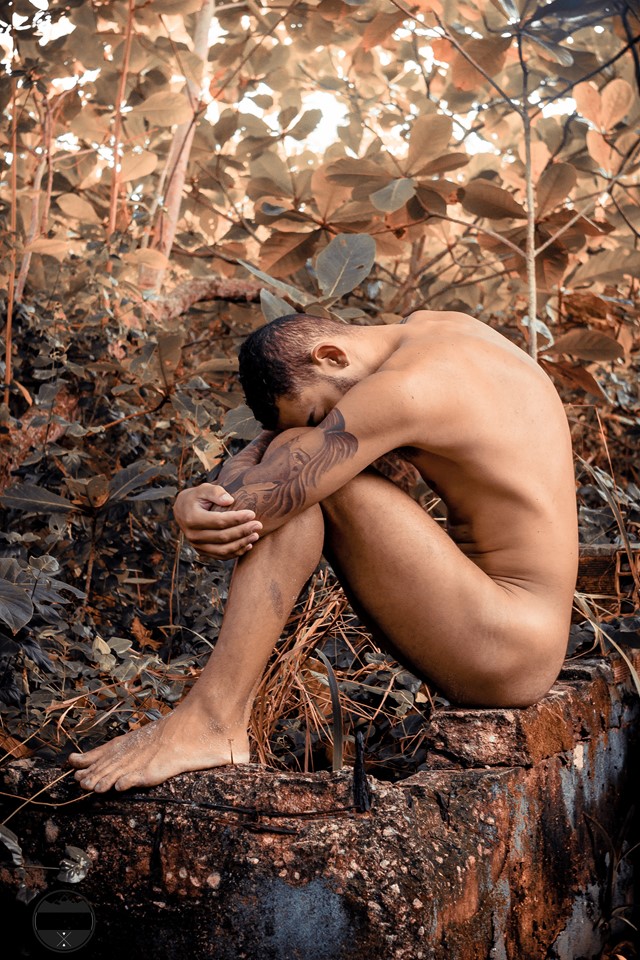 Douching is something you'll get the hang of once you've done it a few times. A bit like sex really!
The case against anal douching is that it can irritate and/or damage the lining of the rectum, so if you don't use protection every time you have sex, you'll be more susceptible to HIV.
There are some awesome books available and getting schooled up on your butt and how it works will help you to relax and enjoy all the hot fucking you want. We like The Ultimate Guide to Anal Sex for Men by Bill Brent (where we read this neat summary).
Exploring
If you're not sure that your ass is something that you want to explore sexually, one way to begin is to experiment alone. Here's a suggestion: after a shower or bath explore your body. When you're wanking, touch the area between your balls and butt cheeks. Put lots of lube on your fingers and begin to feel the outside of your asshole. Take your time. If it feels good, slowly slide a finger in. If your anus suddenly tightens, don't be alarmed. It's just an automatic response by a muscle called the sphincter.
The way to work around this is to penetrate the opening slowly with your well-lubed finger and then let the sphincter tighten. As soon as it tightens, pull your finger out again. Wait 30 seconds and then begin to finger your ass again – this time you'll find it a lot easier.
If you liked a finger inside you, try something bigger – two or even three fingers, or maybe a dildo (start out small). Remember when you're playing with your ass not to push objects all the way in – it can be extremely difficult to get them out again!
It's important not to share sex toys (dildos, vibrators) - or if you do, to either clean them thoroughly between partners or put a condom on them. If you enjoy finger-fucking, that doesn't mean that you have to fuck or start using toys. Every one of us has his own limits – there's no 'natural progression' from one step to the next. Find your limits safely, on your own or with someone you trust completely.