New podcast gives a glimpse of the history of the HIV and AIDS response in Aotearoa
Out today - Tuesday 19th July 2022
Burnett Foundation Aotearoa (formerly New Zealand AIDS Foundation) has produced a brand new six-part podcast series, Our Forgotten Epidemic, to share a part of Aotearoa New Zealand's history that many don't know – but should.
While most New Zealanders are likely aware of the AIDS epidemic, Our Forgotten Epidemic presents parts of the incredible local story Kiwis likely haven't heard before – a story of perseverance, tragedy, and above all, hope. Hosted by Dr Jason Myers, the former Chief Executive of the New Zealand AIDS Foundation, episodes will air fortnightly with 'Part 1: An epidemic arrives' live on Tuesday 19th July.
Through archival audio and interviews, the podcast features the voices of people living with HIV, individuals who were at the forefront of the mahi, and those we have lost. By sharing their stories of such an integral part of Aotearoa New Zealand's history, the series aims to ensure its title never becomes a reality.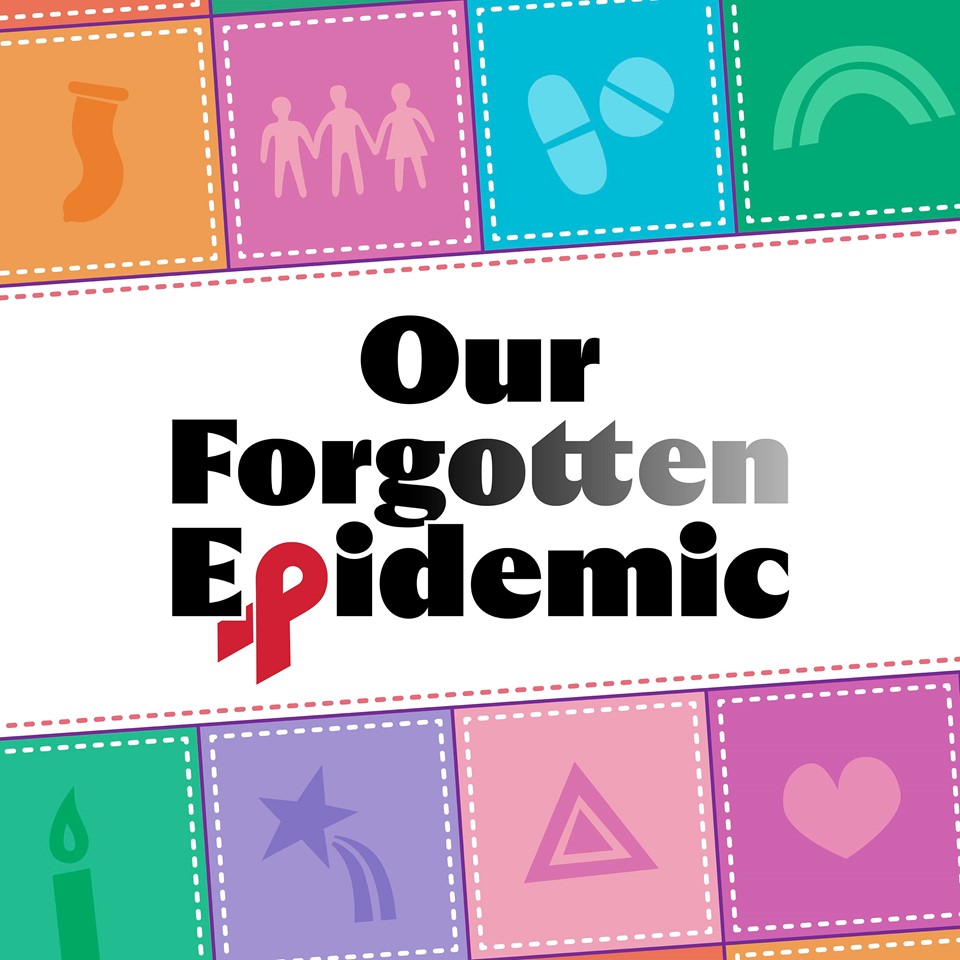 Burnett Foundation Aotearoa Chief Executive Joe Rich says he is so proud to be able to share these parts of this story, as people need to know and remember this important legacy.  
"How many people these days truly know the story of HIV and AIDS in Aotearoa? Do they know that many people living with AIDS were shamed, ostracised, and lost their jobs, housing and even families, as well as their health or often their lives? Do they know that at the time we were fighting for the health of those most affected, homosexuality was still illegal in Aotearoa? The more people that know these important parts of our history, the less chance there is they'll be forgotten – or worse, need to be repeated.
"It's important to make sure we are preserving these pieces of our history, but there are lessons in here for today and the future. The origins of this podcast began out of conversations with some of our Life Members, who wanted to ensure stories were captured before it's too late.
"That's really been the driver behind pulling this together, and we hope it is just the beginning as there are so many more stories to tell and important parts of this response that need the spotlight. Not to mention we are living under the shadow of another pandemic, and with another illness, monkeypox, threatening to target and place stigma on the same groups we fought to protect all those years ago – while a very different illness – there are public health lessons we can draw on."
Our Forgotten Epidemic was created thanks to the incredible people who shared their stories with Burnett Foundation Aotearoa, the beautiful score composed by Alex Cox, and the dedicated work of award-winning podcast producers Wavelength Creative who put together this powerful series.
The six-part series begins with the arrival of HIV and AIDS in the early 1980s and brings listeners on a journey through some of the ground-breaking early work in the response, the tragedies of loss in the hardest days, the advent of successful treatment, and to what HIV looks like today. It includes in-depth looks at some of the pioneers of our HIV and AIDS response, including a full episode on the namesake of Burnett Foundation Aotearoa in 'Part 2: Who was Bruce Burnett?'.   
Part 1 of Our Forgotten Epidemic is available on Apple Podcasts, Spotify, and all podcast streaming services from today, Tuesday 19th July. Episodes will air fortnightly.    
Quick summary:
A new six-part podcast series from Burnett Foundation Aotearoa titled Our Forgotten Epidemic, shines a light on parts of New Zealand's world-leading response to HIV and AIDS in a way listeners likely haven't heard before.
Our Forgotten Epidemic gives listeners a glimpse of some of the key parts of nearly 40 years of the HIV and AIDS response in Aotearoa, so this legacy won't be forgotten and to inspire people to share the many more stories yet to be told.
Episodes will be available fortnightly, with 'Part 1: An epidemic arrives' launching today, Tuesday 19th