Do I Need To Put Soap In My Butt Before I Hook Up?

Hello New Zealand! New Zealand just gets better and better to me and because of this website, I'm ready to be gay in New Zealand once the pandemic is over (and I get more money)! But there's one thing I don't get. I understand that douching isn't necessary and that a high fiber diet and washing your butt in the shower will suffice itself. But are we supposed to use soap to wash the butt in the shower, or just a finger with water? We just douche with warm water and definitely no soap, so does it work the same way in the shower? Just the warm water and no soap allowed in the butt? Thanks!
Aspirational American
---
Hi Aspirational American! First of all, thank you for the kind words about Aotearoa and our site - they're both pretty special destinations.
Getting our butts ready for guests is a big part life for many of us - so this is a good question to answer as we enjoy fun in the sun season (it's summer over here, so it's beaches and shagging in the bushes in January, not cosying up by the fire ;) ).
You're right, a high-fibre diet helps make sure the pipes are clear, so to speak. A little roughage can go a long way. It's still going to be a case by case situation though. If you've had a day of the richer, greasier things in life - fibre might not leave all of your bases covered.
Listen to your body and check if you feel a bit backed-up already - also, you may want to plan what you'll be munching on if you know you'll be taking dick later. Salads are your Auntie's go-to - while not the most filling, you get an abundance of nutrients, and they help make sure you can feel full later.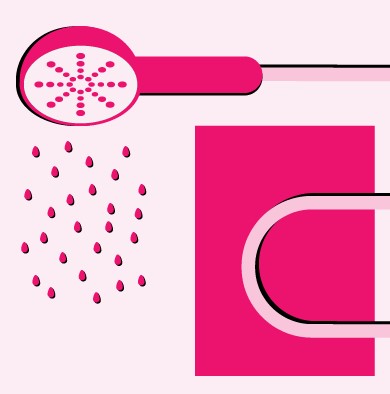 The reality is - you might find poop. There's nothing wrong with that though, just wipe on some TP and wash your hands
In saying that, fibre is your friend and if you've had a nice light nibble throughout the day, it's likely that a shower with soap and water is all you need. Yes, getting soap inside the anus ain't us - depending on the product it likely won't have a really bad effect, but the lining of the inside of your butt is sensitive and very good at absorbing things, so you could end up with an itch that's not very easy to scratch! In fact, some sources recommend not using soap on your butthole either, as that can dry out the skin there, leaving your rectum more at risk of getting ripped… um - ouch. Give your buns a vigorous wash, rinse your hole, and, once you've towelled off, dip that fingy in some lube and do a quick check. 
The reality is - you might find poop. There's nothing wrong with that though, just wipe on some TP and wash your hands. If you find more than you and your partners would be comfortable with, it's probably douching time.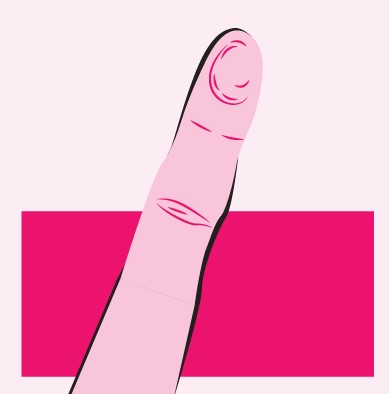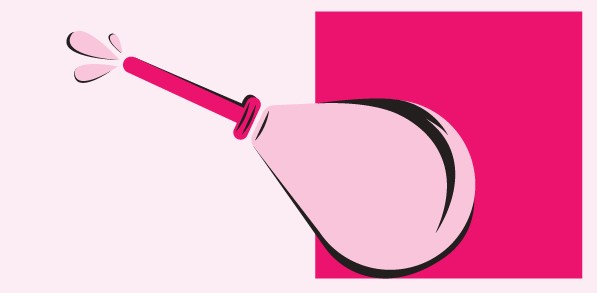 You mention you know the drill with using warm water and no soap - but I'll lay it out plain for all my other readers who may not be up with the play. Douching is the gentle flushing of the anal cavity with water through any container with a nozzle that's going to fit in your butt. If you want an in-depth beginner's guide - head to our Douching guide. Also, if you happen to have IBS, we've got something for you too - my lovely friend Trutha wrote an article about Douching and Bottoming with IBS that could help you! My parting advice is use lots of lube whether you're douching or just doing a finger check - your ring will thank Auntie Gayle someday.