"It's basically a horny Facebook": Everything you ever wanted to know about OnlyFans
Ever since Queen Beyonce herself referenced OnlyFans (OF) on Megan Thee Stallion's "Savage" (iconic), the adult content subscription service has quickly, and somewhat predictably, seeped into the fabric of our collective consciousness.
Whether it's caused by the porn vacuum triggered by Tumblr's sudden pearl clutching, a necessity thanks to our debilitating cost of living crisis, or simply because we're all just super horny, it looks like OnlyFans is here to stay.
By now, we would wager that even your grandmother has heard about OnlyFans. She may have even asked if you have an account - and if she hasn't, she's probably thinking it.
While it may be on everybody's lips, there's a lot to know about the platform; we talked to two OnlyFans creators based in Aotearoa New Zealand –@Quin and @Bluke – to answer all your questions and clear up a few misconceptions along the way.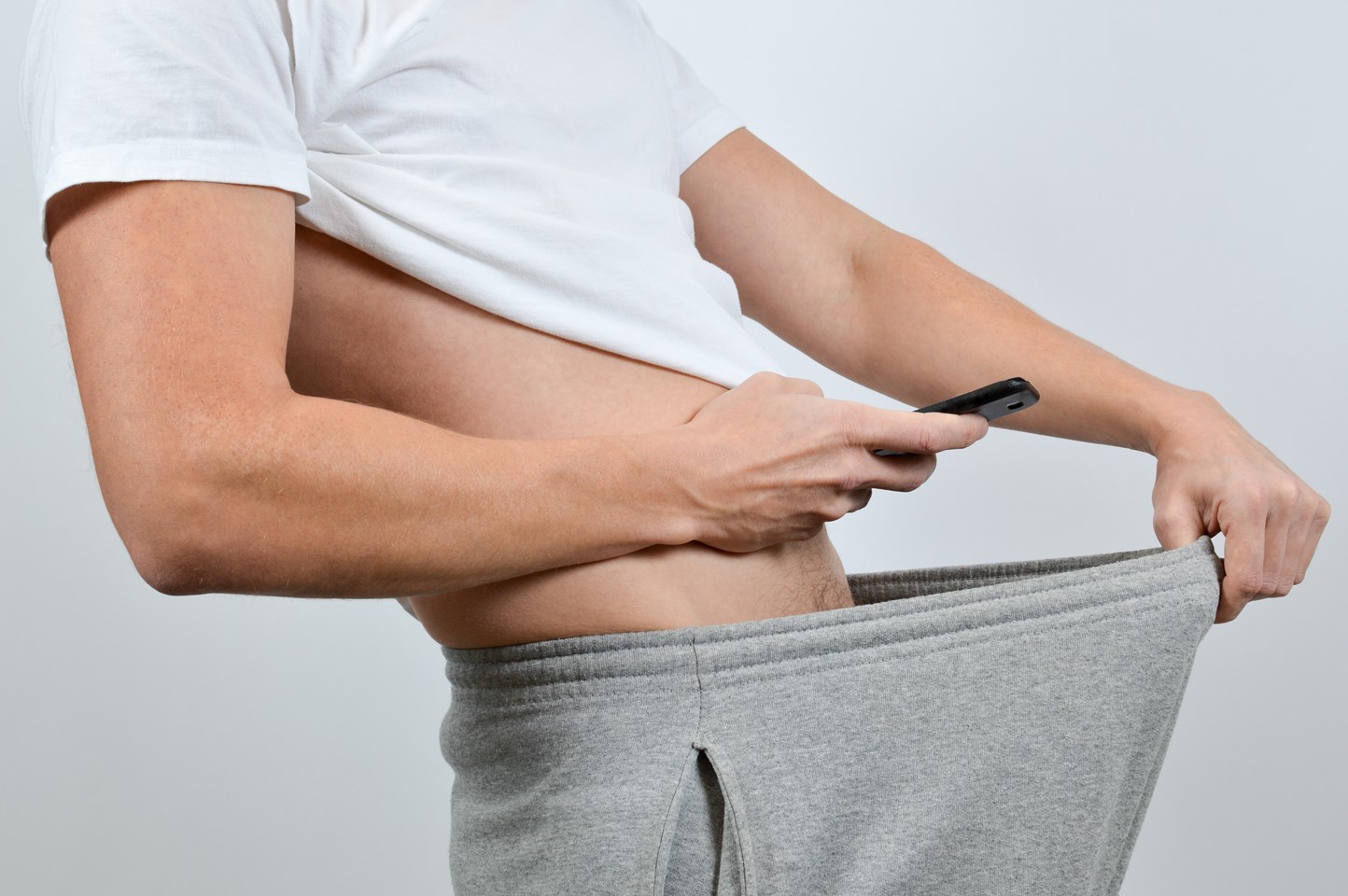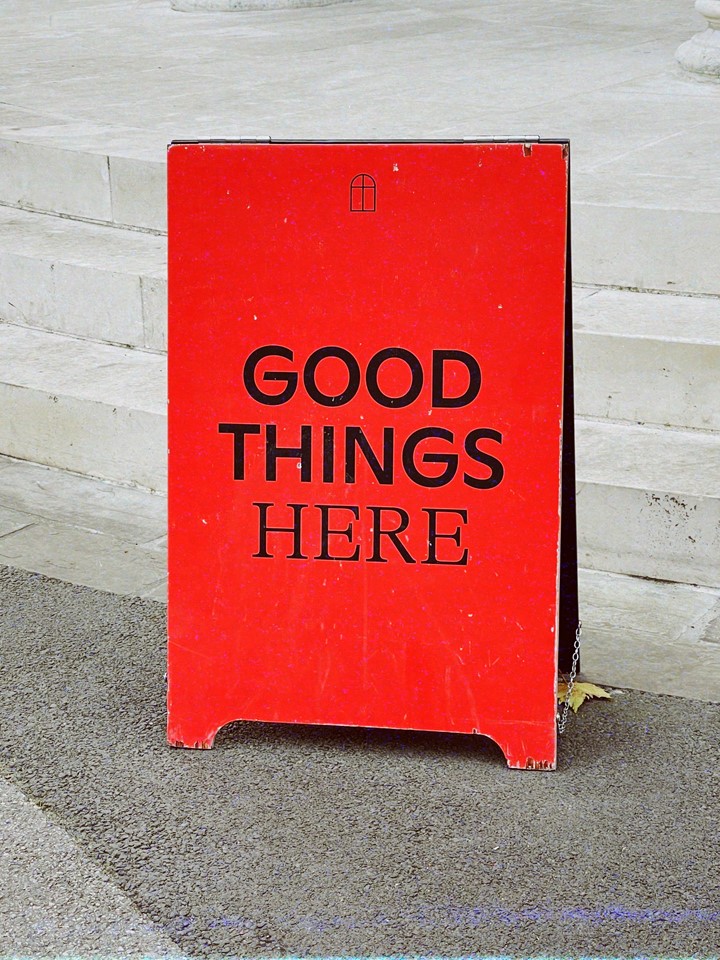 For people who have been living under a rock, how would you describe OnlyFans?
Bluke: OnlyFans is an online content creation platform where subscribers pay to access your content. In this way, it's not dissimilar to Patreon – but the difference is that OnlyFans is almost exclusively made up of creators posting pornographic material of themselves.
Quin: That's right – you can either set a monthly subscription fee (anywhere between $4.99 and $49.99 USD), or your account can be free to access, and subscribers simply pay per individual post. They can also tip your posts if they're feeling particularly generous. It's also used by other types of creators as well and seems to be diversifying in that respect. I'd also say it's a great platform for creators to connect with their fans, and that's what a lot of subscribers seem to want.
Bluke: In terms of functionality, it's basically a horny Facebook. You can post status updates, images and videos that appear on your page and your subscribers' feeds. There's also a live chat function, but I haven't used it yet.
Quin: You can send messages as well; I used this a lot as way of advertising posts or selling exclusive custom content.
Bluke: You also get some audience insights, which is one of the more fascinating parts of the user experience. About 30% of my followers are from New Zealand & Australia, a further 50% are from America, and the remaining 20% are mostly South American.
Quin: When setting up your account, you have to prove that you're over 18 by submitting your ID for verification, and also provide your bank account details. This process can take a long time, and sometimes requires multiple tries, which is a bit annoying. And once you've created the account, it takes about a week to process. But you get there eventually.
Have a successful social media account outside of OnlyFans that you can advertise on
Why did you decide to become a content creator, and how's the experience been so far?
Bluke: My ex had an OnlyFans account, and I starred in, edited, and advertised most of his content. When he discontinued his account for personal reasons, I decided to start my own; living expenses have skyrocketed and my daytime salary doesn't leave much wiggle room.
Quin: Same for me - I started making content when the lockdowns hit to keep myself financially stable.
Bluke: So far the experience has been good, though it probably won't be a long-term thing as it's difficult to retain subscribers unless you're constantly posting new content. That's difficult to do unless you film most of your sexual encounters, which I don't.
Quin: Yeah, retention is hard… I encouraged retention by offering discounts and sales. You usually have at least a few hardcore fans who stay subscribed to you even if you don't post for a long time. But ultimately, I wasn't making enough money for it to be sustainable, so I ended up discontinuing my account.
How do you gain new followers?
Bluke: Honestly, by having a successful social media account outside of OnlyFans that you can advertise on. For me it's Twitter. It's probably more important to keep my Twitter active than my OnlyFans. The other main way is through collaboration; if I collaborate with a creator who has an audience with little crossover to me, I'll often see a nice boost in my revenue for that period.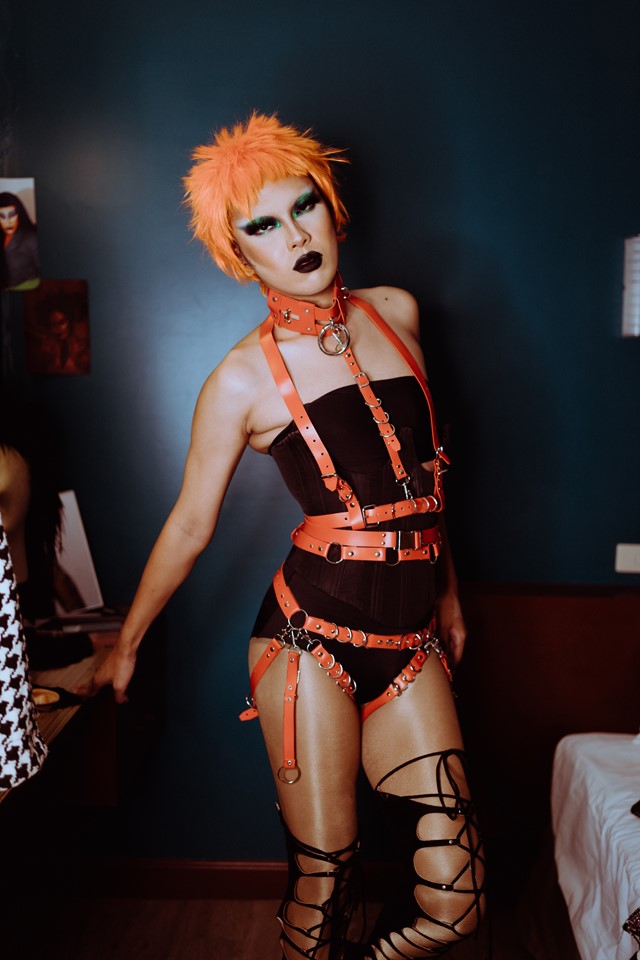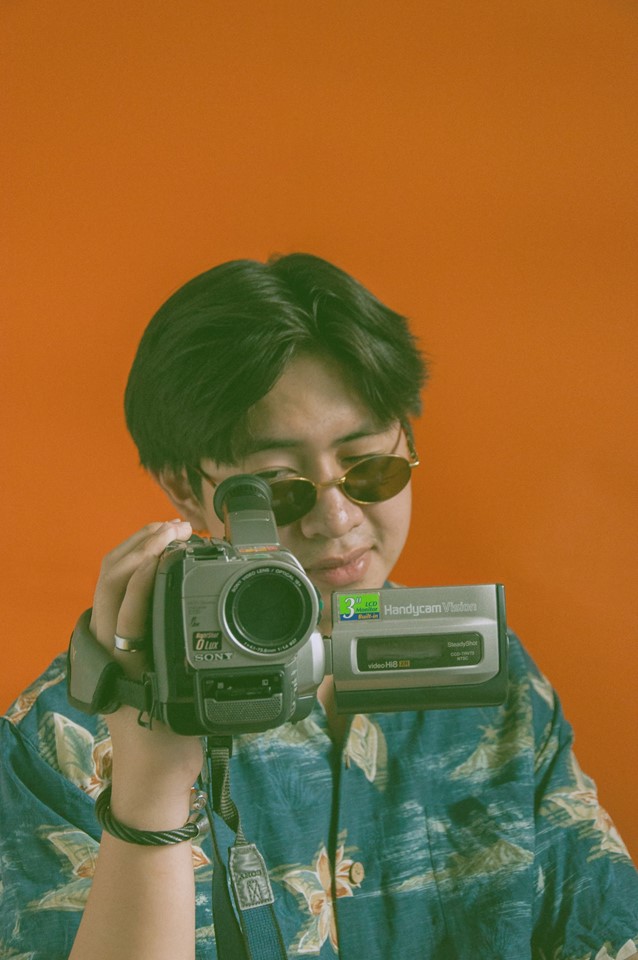 What kind of content do you personally create - and is it protected?
Bluke: I post both images and videos. They aren't the most professional looking - but I think that adds to their charm. People usually subscribe to see collabs between me and another creator(s). These are usually short and to the point, which is a creative decision I stand by; when I watch porn, I'm usually skipping through the video to find the good stuff.
Quin: Sexual fetish content, Boudoir and R18 cosplay. OnlyFans do take some measures to protect content, yes - if a subscriber takes a screenshot on the site, the content will be blacked out. Subscribers can also be banned if they're caught trying to screenshot or record on-site content. This does happen though; the system isn't foolproof.
Is anything off limits for you?
Bluke: There are some fetishes & actions that I either can't do or would find difficult to fulfill, but no one has requested anything especially out-there yet.
Quin: I don't personally like getting fully naked on camera; I don't usually show off my genitals and when I do its usually small.
There's a lot of discourse at the moment about the realism (or unrealism) of sex depicted in porn and the impacts of this, particularly with young people. Do you think OnlyFans creators have a responsibility here?
Bluke: In my opinion, no. While mine are all real sexual encounters, porn is often professionally created as a fantasy. I think it's more important that those who are consuming porn, especially younger people, are taught critical thinking skills so they're able to discern what is fantasy/spectacle and what isn't.
Quin: Yes and no? Like @Bluke, I think a lot of creators do try and give a more realistic view of porn with their pages and some done. Personally, I think free available porn is more of an issue.
Full-time creators usually have multiple revenue streams outside of OnlyFans
How does money and tax work?
Bluke: For the last 2 months it's been between $1500 and $2000 USD for each monthly payout. The payments aren't taxed - I put money aside in a tax account in case my earnings hit a taxable threshold, but at this rate I don't think that they will.
Quin: That's amazing! I only made about $500 total over the span of a year; I would have liked to have done it more full time, but I struggled to post regularly and make content. Which is why I don't use the platform anymore...
Bluke: For sure – I don't think what I was making is sustainable… I'm expecting it to be lower next month, as my content output has changed. Plus, OnlyFans takes a 20% cut. As far as I'm aware, full-time creators have multiple revenue streams outside of OnlyFans and use the live chat function to encourage tips.
How do you negotiate payment with collaborators?
Quin: I mainly did one-on-one content or solo. Anytime I filmed with someone else it'd be filmed by one of us and any payments from that video would be split 50/50, which we manage outside the platform.
Bluke: Since creating my own account, the people I'm collaborating with haven't actually expected a cut. Since they're usually other creators, we just have a mutual agreement to advertise each other's accounts when posting. All collaborators need to either have an account or fill out a consent form that OnlyFans provides – they seem at least a bit serious about not allowing revenge porn on their platform.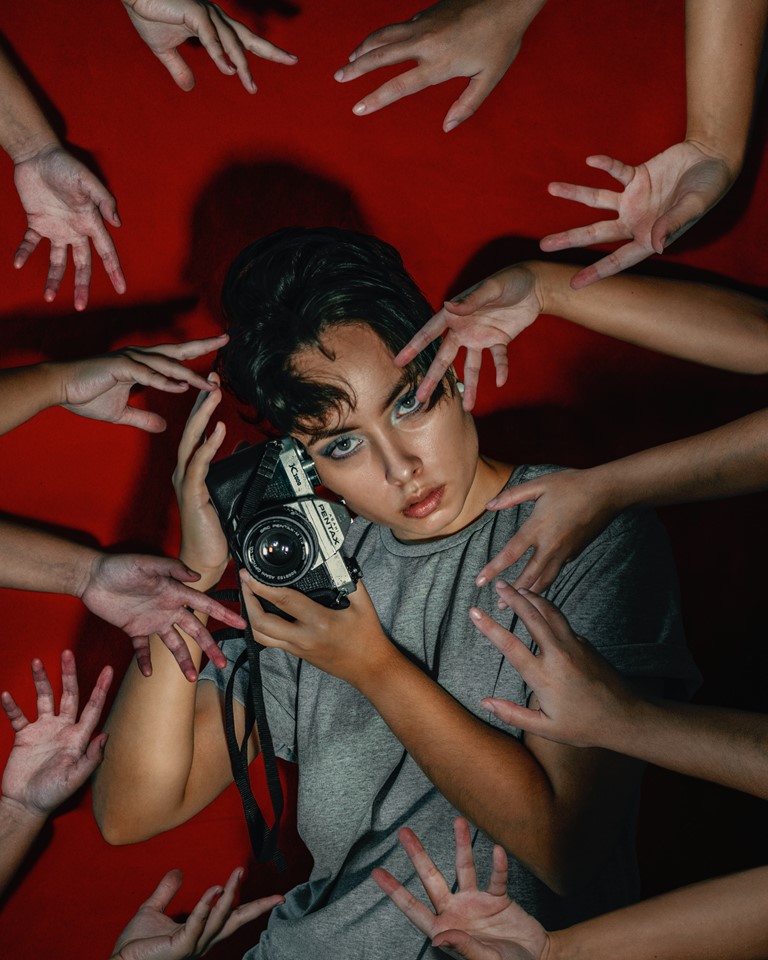 Has being on OnlyFans affected your work or relationships?
Quin: I'm polyamorous and my partners just see it as work. I also worked a regular job outside of my content with no issues.
Bluke: I've been single all year, and most of my sexual partners either have no problem with it, are actively turned on by it, or in some cases have asked to participate. In terms of work, no issues either– plus, I don't want to work anywhere that would control what I do in my spare time anyway.
How do you stay on top of your sexual health?
Bluke: I test for STIs every 3 months & have a prescription for PrEP.
Quin: Yeah, testing regularly is really important. I also do as much exercise as I can because it's important to stay generally healthy as well.
Have you ever been recognised in real life? If so, what was that like?
Bluke: IRL I often get clocked at gay events for having a Twitter and OnlyFans. It's never made me uncomfortable, and it's never been brought up at an inappropriate time. I'm not exactly discreet about it myself.
Quin: I'm a little more private by nature. When it happens, I act like I don't know who they're talking about, especially if it's face to face.
Have you found that you need to show who you are/your face on social media to get subscribers?
Bluke: Absolutely. I'm quite normal looking; meaning my body isn't exactly the envy of Gay Twitter™. But I think people enjoy seeing my expressions, it feels more personal. Not to say that showing face is a requirement, but you probably need to have a very fit body if you want to remain anonymous. At least that's how I see it. The most popular creators have both.
Quin: For me, not necessarily. I find a lot of people are into masks. I tend to wear a lot of makeup and wigs when I make content to protect my identity.
Sex work and sexual content creation has been around for a long time. Some people do what they have to do to survive - and some people are good at it
What is your biggest learning(s) so far?
Bluke: Managing my money. I blew my first OnlyFans paycheck on frivolous things, and it helped me re-prioritize what I should be spending my money on.
Quin: Make way more content than you think you should. Don't undersell yourself and have way more confidence when you post. Hook them with your captions and look at other people's pages for inspiration.
What would you say to people who might be judgmental about you being on OnlyFans?
Quin: Sex work and sexual content creation has been around for a long time. Some people do what they have to do to survive - and some people are good at it.
Bluke: What we're doing is totally legal and I've made peace with any personal qualms I had with it before going in. It's my approval and comfort that I care about at the end of the day. It's my body, and I'd rather have done it than forever think 'what if'.