Your right to wrap it: Negotiating condom use
There are several great ways to stay safe during sex, and using condoms is one of them.
All prevention methods are valid, so whichever way you choose, you should feel proud and empowered that you are taking the steps to take care of your own health.
PrEP and U=U are amazing as they both prevent the transmission of HIV, but it's important to know that they don't prevent the transmission of other STIs (e.g. gonorrhoea, chlamydia, syphilis, etc.) and some people may not know they have one if they haven't been tested recently because most STIs can often have no obvious symptoms.
Condoms are the only prevention method to provide protection against both HIV and STIs.
If you prefer to use condoms, you may well encounter people who have a different prevention method of choice to you, and this can be tricky to navigate. They might say "It's okay, I'm on PrEP", or I don't like the way they feel."
It's worth thinking about what you might do or say in these situations. Being prepared for the conversation can stop you getting flustered or compromise your own preference and safety the heat of the moment.


What does negotiating condom use even mean?
It sounds complicated, but it just means having conversations with your sexual partner(s) about keeping condoms in the mix and making sure that if you decide not to use condoms, it was a mutual decision based on the details available to you at the time, not something you or your partner felt pressured to do.
A big part of owning your sexual health is making sure you have a choice about what prevention methods work best for you and your circumstances.
If that choice is condoms, it's your right to request them during a sexual encounter, and not to compromise on using them just as it is your partner's right to request their own method. If you can't agree on your preferred prevention method, you can still have some non-penetrative fun (oral sex and mutual masturbation are some good alternatives) – or you can both politely decline the encounter and go your separate ways.
This might sound like a downer, but it can be done respectfully and there's nothing wrong with deciding not to go through with things. A hook up where you can't use your preferred method of prevention is not worth the compromise. It's more important to stay true to how you've decided to keep yourself and your other partners safe. 
Saying no to sex once things are already in motion can be daunting. While it's important to be respectful of your partner's feelings and choices, if there is any resistance, you also need to consider whether you really want to have sex with someone who doesn't respect your feelings and choices.
Consent is not a one-off event. You or your partner can stop at any time and say no when you are already getting it on, and that is completely valid.
Below are some examples of conversations you could have if someone puts pressure on you:
"We're partners now; you can trust me"
Here's what you could respond with: "I love that you feel that way. I'm just not quite there yet, myself. I'm sure you're telling the truth, but since staying healthy is important to me, I'd prefer to use condoms."
In this situation, you could add that you'd be happy to revisit the conversation at another time, but only if you're comfortable with doing so.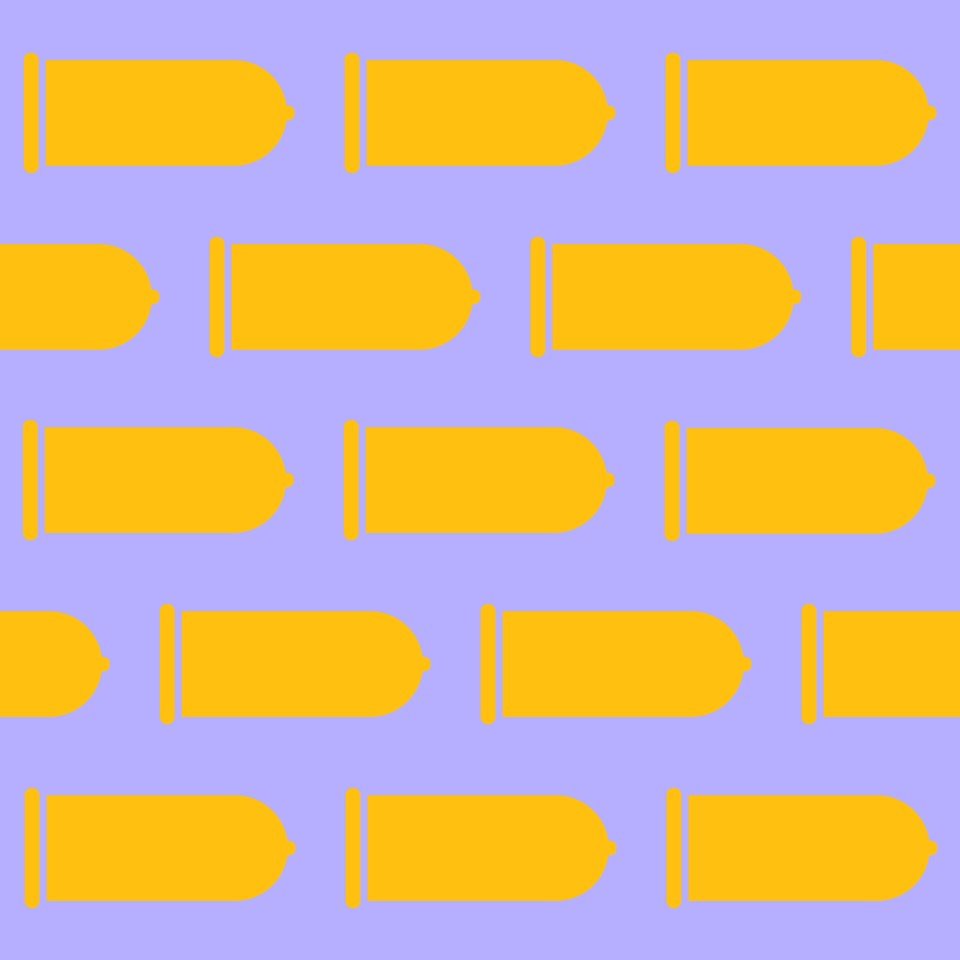 "It feels better without a condom."
"Maybe it does for you, but for me, staying protected is more than important. I'd rather not put either of us at risk. Also, you'll last longer with a condom and that'll double the pleasure for the both of us. With me, it's no condoms, no fuck."
Pro tip: If either person feels really strongly about it, cumming inside someone's mouth is a much safer (and for some, a much tastier) alternative.
"Well, if you're concerned, you can just top me—that way there's less risk to you."
"I'm afraid it doesn't work that way. We are both still at risk. I'd really prefer it if we use condoms. Being sure that I feel safe means I'll have a much better time with you."
Facts: If the bottom is living with HIV (and isn't on effective treatment), there is still a risk to you as a top because HIV can be found in rectal secretions (saliva-like fluids from the inside of their ass).
"I'll pull out before I cum."
Pulling out early is still risky because pre-cum (the clear liquid that can come out of your dick during foreplay) can also contain HIV. Plus, do you really trust them enough to pull out in the heat of the moment…?
"It's fine—I'm negative and got tested recently."
Were you there when they got tested? Lots of people will tell you what you want to hear. And if they did test negative, how many times have they fucked without condoms since their last test? If they fuck you bareback, are they still going to tell the next person that they're still negative?
Another important thing is "window period"; the length of time between someone being exposed to HIV or another STI and presenting symptoms. During this time, there is a good chance that they will be infectious without realising it. The length of window periods differs from STI to STI. For example, the window period for HIV can be up to 12 weeks.


"It's okay—I have an undetectable viral load."
Objectively speaking, it is true that having an undetectable viral load significantly reduces the risk of passing on HIV. If the person has been undetectable for at least 6 months and they are taking their medication regularly, there is no risk of transmitting HIV.
However, there are other factors to consider such as:
Have they had other STIs or a flu recently which can increase their viral load?
Are they consistent in taking their medication?
Regardless of someone's HIV status, going condomless means you could be at risk of other STIs like syphilis, gonorrhoea, and chlamydia.
P.S. It's great that you are firm in your stance about protecting your health by using condoms. But remember, it's never okay to use stigmatising language when talking about someone's HIV status.
"It's okay—I'm on PrEP"
It's great that they are looking after their own health by taking PrEP. However, if you prefer to keep condoms in the mix, that's also valid, whether your sexual partner(s) are on PrEP or not.
PrEP doesn't protect against other STIs like syphilis, gonorrhoea or chlamydia, and you won't always know if someone has an STI because of window periods, or because they are asymptomatic. Using condoms is the best way to enjoy the freedom of a great sex life without worrying about both HIV and other STIs.
"We're fuck buddies but I don't go bareback with anyone else, just you."
How many people have they said that to? A recent survey among gay and bi Kiwis showed that 96% of fuck-buddies are non-monogamous which is totally fine if it's a consensual arrangement! But ditching condoms when you both have sex with other people puts you both at risk, not to mention your other partners.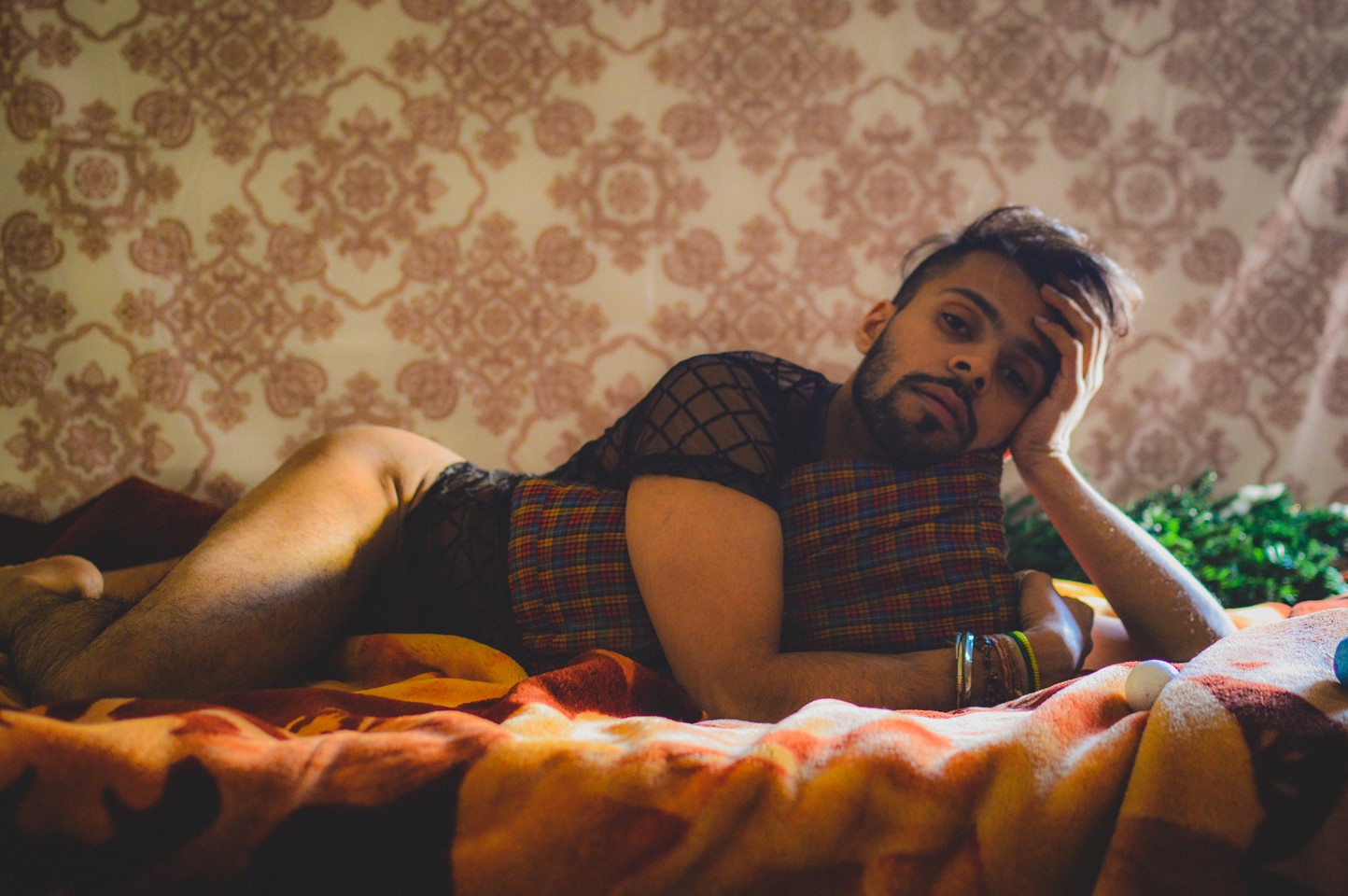 It's just this once.
How can you know it's just this once? If the person is putting the pressure on, then chances are you're not the only one they've fucked without protection.
It feels more natural.
We're not talking about muesli here. Your health is more important than their pleasure.
Don't give in to pressure from anyone who wants to do anything you're not happy with. You can say 'no' to anyone at any time when you're having sex and you don't have to explain yourself.
If you get further pushback in any of these situations:
"I would really appreciate it if you don't dismiss my commitment to safe sex. I don't like my mind being made up by someone else. There are two of us involved here so either we use condoms to fuck or we could try something else instead that doesn't involve fucking."
Here's the thing. You are entitled to any mode of prevention you feel comfortable with. There's nothing wrong with wanting to look after yourself and use multiple modes of protection at the same time (condoms + PrEP or condoms + U=U).