In Queenstown for some sexy Winter Pride festivites?
Off to Queenstown for some Pride festivities on the slopes? You've probably planned your accom, tickets and transport, but there are a few more things to think about too - especially if you expect things to get a little sexy while you're away.
Or, you may live in the area and might be looking forward to meeting up with some visitors - this page is still useful for you too!
Here are a few more things to think about for your time in Queenstown:
Monkeypox (MPX)
Cases of MPX have been identified in Aotearoa New Zealand.
Monkeypox (MPX) is a virus related to smallpox (which was eradicated in 1980), but is less severe. We know that MPX is largely affecting our communities around the world, as our communities are often closely connected through dense sexual networks corresponding to a relatively small population. We need to make sure that we do what we can to avoid the same happening here - especially with events that require people to travel, not only from within Aotearoa but across the ditch too.
It is important that our conversations about MPX are not stigmatizing. Stigma around illness is counterproductive and actually gets in the way of stopping things from spreading - as it may cause people to avoid appropriate healthcare!  


What do I need to know about Monkeypox (MPX)?
There are several key things you need to know about MPX. You need to know the main signs and symptoms, how it's being transmitted, what you can do to avoid transmission and most importantly, what to do if you do think you have MPX.


Signs and symptoms
The time from exposure to showing symptoms can be 5-21 days. The first signs of infection are:
swollen lymph nodes

fever

muscle aches

fatigue

1-3 days after the start of fever, lesions develop, which are spots on the skin that fill with fluid, crust over, and eventually fall off - this usually takes around 3 weeks
A tricky part of these current outbreaks is that, according to the World Health Organization, the symptoms people with MPX have experienced in the current outbreaks have sometimes been different from previous cases. For example, in some cases, the rash has begun on the genitals and has not spread to the rest of the body. Some people have developed a rash before other symptoms such as fever.
Monkeypox may be more dangerous for immunocompromised people. This means people living with HIV who are not on treatment, including those with undiagnosed HIV, could be at greater risk of severe illness. It serves as a timely reminder to test regularly for HIV so you can start treatment as soon as possible and remain healthy.


How it's transmitted
MPX is transmitted through skin-to-skin contact, contact with the skin lesions, and transfer of bodily fluids such as saliva. Contaminated objects such as sheets, clothing, or sex toys can also carry the virus. Monkeypox is not normally described as a sexually transmitted infection, but sex is how it's most commonly being transmitted in the current outbreaks. Monkeypox can be imported to new places when people or animals infected with monkeypox travel. Remember that it can take three weeks from exposure for a person to develop symptoms. A person can transmit monkeypox while they have skin lesions and possibly when they have earlier symptoms, such as fever. 

If you can avoid physical or sexual contact with a person if they have shared with you that they are experiencing any flu-like symptoms or a rash – but remember to be empathetic and kind as nobody chooses to have a health condition and encourage them to have a check-up.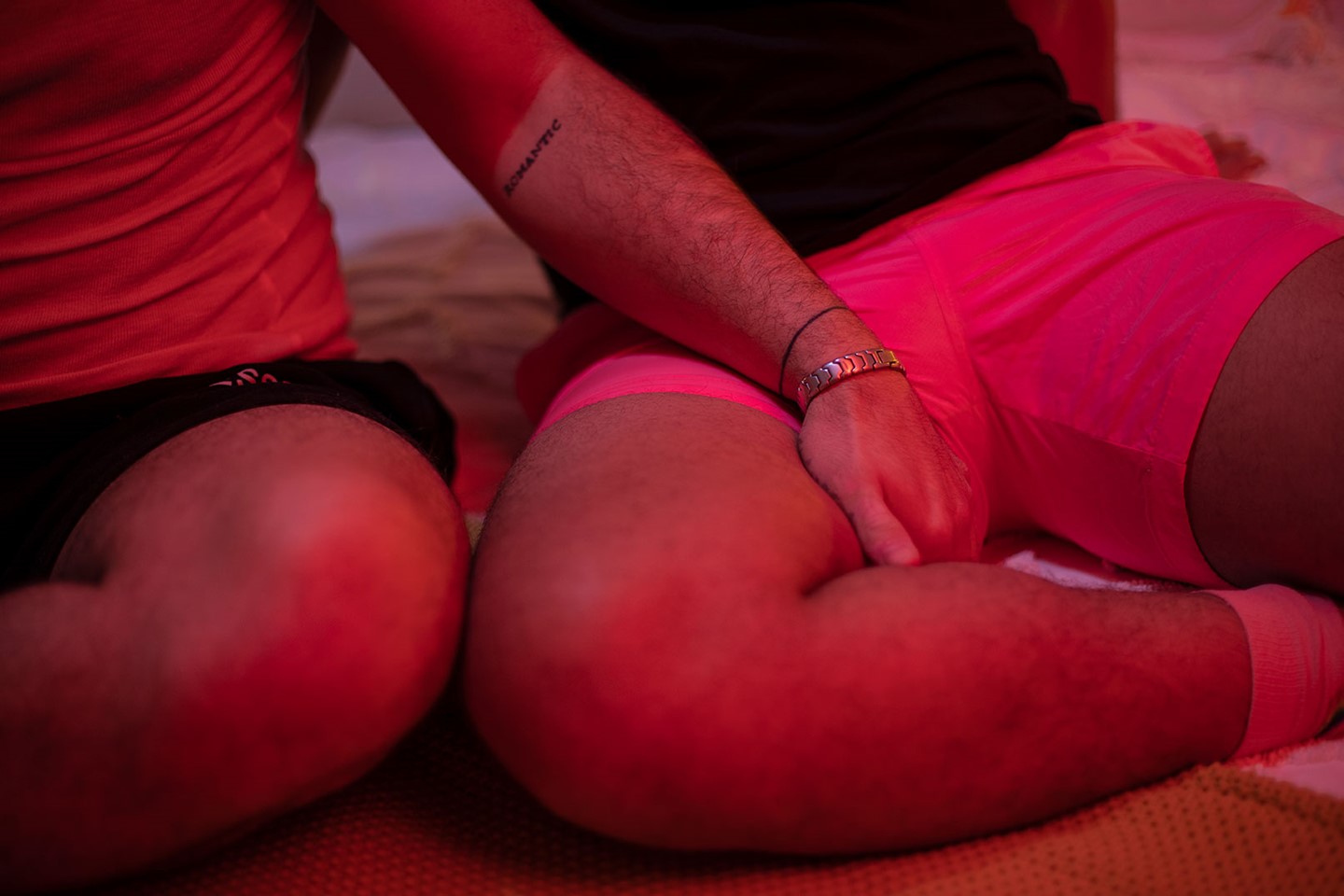 Cr: Pati Tyrell, FAFSWAG Ltd
Cr: Pati Tyrell, FAFSWAG Ltd
What to do if you develop symptoms
Keep an eye out for any new symptoms, especially if you have recently travelled to a country experiencing an outbreak.

If you develop symptoms like fevers and swollen lymph nodes - avoid contact with other people, even if it doesn't turn out to be MPX as this will help reduce the transmission of colds, flu and COVID-19.
If you develop lesions or a rash, you should seek medical advice from your primary care provider or sexual health clinic, but make sure you call ahead as there will need to be some precautions in place before you can be seen safely.

Avoid physical or sexual contact with anyone else if you have lesions or rash until the lesions heal completely and the scabs fall off.

If you develop symptoms while you're already in Queenstown, you can call Queenstown Medical Centre for support and advice - 03 441 0500. Or contact Healthline for after-hours support - 0800 611 116.

The WHO recommends using condoms consistently during sexual activity for 12 weeks post-recovery from MPX as a precaution – we know that some viruses may persist in the testicles after the body has cleared the infection and there is some evidence that this may be the case for MPX.
Important notes:
The monkeypox lesions may also look like those of other infections like herpes, syphilis or certain non-sexually transmitted infections. It is important to seek advice to identify the cause, receive treatment, and prevent further spread of the condition.
Little evidence is currently available about the outcomes of MPX among people living with HIV in the current outbreak, so we currently recommend that people living with HIV follow the same advice and seek medical attention if they develop any new symptoms.


Vaccines
If you're travelling from overseas where vaccines are accessible, we recommend you get vaccinated before you begin your trip. Those in Australia can get further information from the following sources:
The MPX vaccine is not yet available in Aotearoa New Zealand. Burnett Foundation Aotearoa continues to advocate for vaccine availability for those at risk.
Support available in Queenstown
Our friends at Queenstown Medical Centre can prescribe PrEP and PEP. They also have heaps of FREE condoms and lube for you!
9 Isle Street, Queenstown
+64 3 441 0500
Mon-Fri 10am-8pm Sat-Sun 10am-6pm
Monkeypox
If you experience the symptoms of monkeypox, especially any skin changes, you should seek medical advice from Healthline on 0800 611 116, or visit the Wakatipu Sexual Health Service at a Queenstown Medical Centre location:
Isle Street - 9 Isle Street, Queenstown
Mondays 3pm - 6pm
Thursdays 3pm - 6pm
Remarkables Park - 12 Hawthorne Drive, Frankton
Wednesdays 1.45pm - 4.30pm
Call 03 441 0500 for an appointment. If you are a man who has sex with men and have skin changes or spots, especially in the genital area, there's no fee.
Everything else you need to know
Test for HIV and other STIs before you travel
If you're thinking of having some sexy fun on your trip, it's a good idea to know your status before you go. 
Head to your usual testing provider or book in a test with us!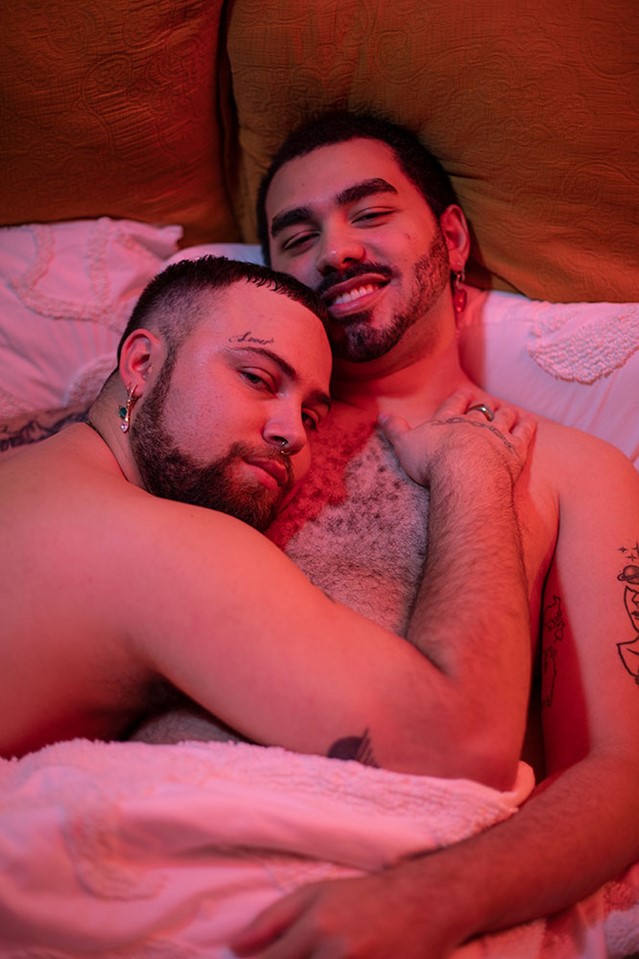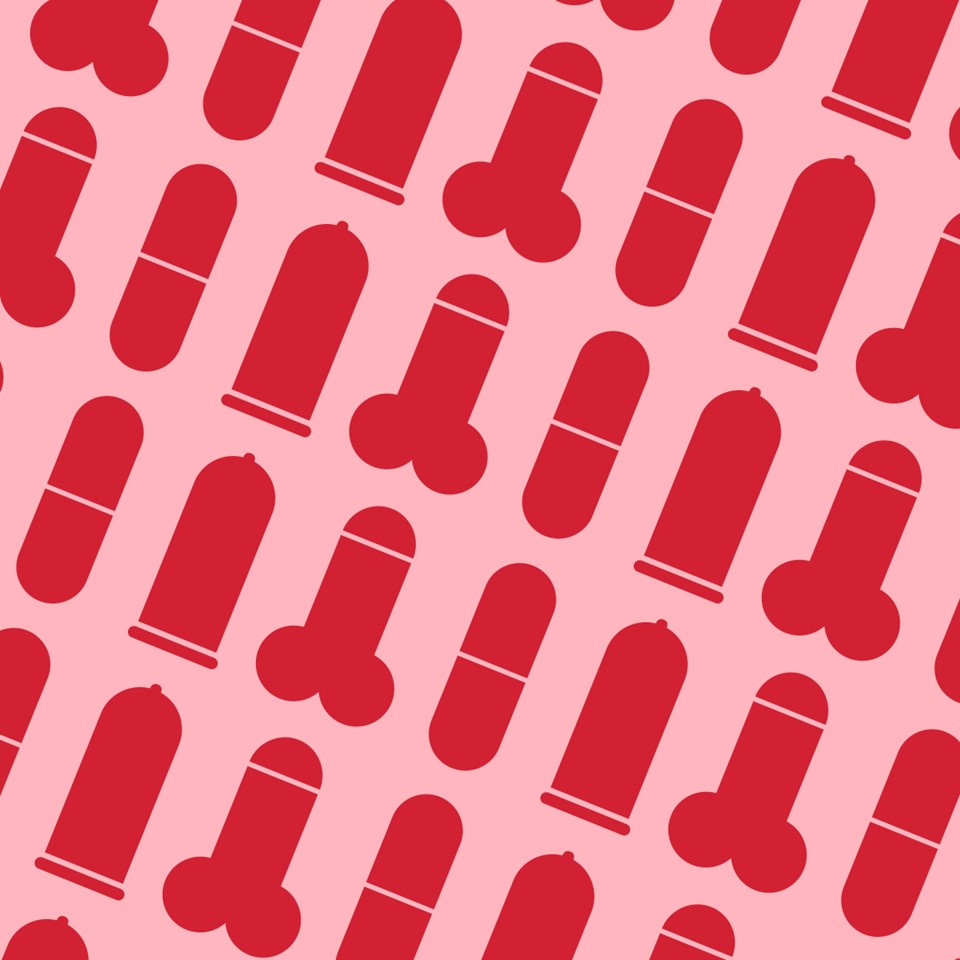 Cr: Pati Tyrell, FAFSWAG Ltd
Cr: Pati Tyrell, FAFSWAG Ltd
All sorted for PrEP? 
Now's a good time to check you're up to date with PrEP and have filled your prescription/have enough pills to last your whole trip.
There are two recommended ways of taking PrEP: Daily PrEP and PrEP 2-1-1 (if you only need it for a short time).
If you need more while in Queenstown, our friends at Queenstown Medical Centre can prescribe PrEP.
Condoms (we've got you covered if you need some for free)
Condoms are cheap (or free!), easy to use and prevent the transmission of HIV and many other STIs. 
It's always good to have a stash of condoms (as long as they haven't expired - so a good chance to check) around even if they aren't your main prevention tool. 
Grab a box, a script for heaps or order some for free from us to make sure you're covered for your trip, or mingling with out-of-towners if you're a local.
Queenstown Medical Centre will have plenty for you to grab if you run out while in Queenstown.
Don't forget about PEP
PEP is an emergency pill you can take if you think there's a chance you've been at risk of acquiring HIV. It needs to be taken within 72 hours of possible exposure, the sooner the better.
Head to Queenstown Medical Centre if you think you need PEP.

Undetectable = Untransmittable (U=U)
Hopefully you've heard of U=U, but here's a quick rundown if you haven't, or you need a reminder. 
An undetectable viral load is when the amount of HIV in a person's blood (their viral load) is no longer able to be detected by a standard viral load test for HIV. 
People living with HIV who are on antiretroviral treatment and maintain an undetectable viral load for at least six months do not sexually transmit HIV.
This is not only important for people living with HIV's physical, mental and sexual wellbeing, it's also an important way to combat the stigma around HIV. 
Especially when it comes to some of the language we use on apps and in convos about hooking up with new people. 
Conversations about status and prevention methods are super important - but asking someone if they're "clean" to determine whether or not they're living with HIV is absolutely not the way and is frankly offensive and ignorant. ⁠

This wording implies that they're somehow dirty. Not only is that offensive, but it's also harmful and seriously stigmatising. People in our communities should know better than to do exactly what our queer forebears were fighting against. Stigma keeps people in the shadows and causes even more harm.
Quick summary:
Keep an eye out for symptoms and contact a healthcare provider if you develop any
If you have MPX, you need to speak with a healthcare provider and isolate, avoid all close contact with others to avoid transmission
If you develop MPX symptoms while you're already in Queenstown, you can call Queenstown Medical Centre for support and advice - 03 441 0500. Or contact Healthline for after-hours support - 0800 611 116.
Test for HIV and STIs before you travel
Make sure you have enough PrEP to last your trip
Have some condoms with you too - either pick up a box or two of your favs, or you can order some for free from us
Remember U=U and keep "clean" to the shower